Artist Residency | Denniston Hill
AFRICA'SOUT! invites visual artists from the African continent and those in its diaspora to submit applications for consideration for a 6 week Residency in New York from 31 August to 12 October 2019.

AFRICA'SOUT!'s Artist Residency program supports emerging and mid-career artists from the African diaspora whose work speaks to a social and political engagement with Africa. The artist selected will benefit from the space to create and the exposure to the contemporary art conversations and relationships that AFRICA'SOUT! can offer bringing their unique perspective into conversation with more established artists, curators, and collectors in the New York City art community. These experiences fulfill the AO! mission to support artists to change the narrative around Africa, first and foremost, for themselves.

AFRICA'SOUT! awards a studio to the visiting artist in Upstate New York, in partnership with Denniston Hill, a home at the Brooklyn base for AFRICA'SOUT! and a $5,000 cash grant.

AO! enhances its support of individual artists' projects with our partner Denniston Hill, a not-for-profit organization and a New York State registered charity located in the Southern Catskills. Founded in 2004 by a group of primarily LGBTQ artists, architects, and writers of color, Denniston Hill supports innovation and exploration in the visual arts, architecture, literature, the sciences, and humanities through residencies, exhibitions, and educational programs. Our joint partnership allows AFRICA'SOUT! to offer our artists in residence the serenity of Upstate NY and the hustle of New York City.
More information bout the residency and submission guidelines can be found at FAQs . Find the application HERE.
Maxwell Mutanda, Harare, Zimbabwe
In Residence, 2018
Maxwell Mutanda is a pluridisciplinary artist and architect from Harare, Zimbabwe. Within his architectural practice Mutanda takes a social focus on design. He is a cofounder of the design firm Studio [D] Tale which explores how design and architecture can resolve social and environmental problems. The firm, based in London, Harare and Cape Town, experiments across disciplines with a portfolio that includes architecture, urban exploration, product innovation to critical design and communications. As an artist, Mutanda's collages and drawings are built using meticulously detailed and rendered fine lines executed in the traditional style of draughtsmanship. Employing both traditional and non-conventional instruments he propagates paper with layers of graphite pencil, colored pencil, pigment and ink. He believes in reading pictures. Mutanda's drawings can be seen as ambiguous, anachronistic narratives that leave room for the viewer's imagination. And still they include shape-shifting, magical creatures navigating the current tales of women, children and men facing environmental hazard and lack of access to utilities.
While in NYC and Upstate, Mutanda will further develop his studies in the Colonial Picturesque art movement that is endemic to Africa, which is mirrored in the Hudson River School and its influence on the early colonization of the United States. Mutanda explains, "Our understanding of art on the Continent has been foreshadowed by the early colonial picturesque landscapes of settler artists. Their perceptions of Africa hide an ancient history of making and remaking new cities, which matters now especially when considering today's rapid urbanization." Through the retelling of history in Mutanda's artwork, one is able to think anew about the world and their place in it.

Mutanda received his BS in Architecture (ARB/RIBA Part I) in 2005 and his MA in Architecture (ARB/RIBA Part II) in 2008 from the Bartlett School of Architecture, University College London. Studio [D] Tale has exhibited at institutions worldwide including the Louisiana Museum of Modern Art in Copenhagen, 2015, and the Arc en Rêve Centre d'Architecture in Bordeaux, 2015. In addition, Studio [D] Tale was included in the Venice Architecture Biennale, 2014, as part of the exhibition Young Architects in Africa; the Chicago Architecture Biennial, 2015; the London Design Festival, 2015 and returned to the Venice Architecture Biennale again in 2016 as part of the exhibition Mission Trans-Missions. Mutanda has been a guest lecturer and visiting critic at the University of Cape Town and the University of Johannesburg, 2016/2017. He is also a past Design Indaba speaker, 2016. In 2017, he participated at the International Conference on African Cultures at the National Gallery of Zimbabwe as well as the London School of Economics (LSE) Africa Summit.
Mutanda lives and works between Harare, Zimbabwe and Cape Town, South Africa.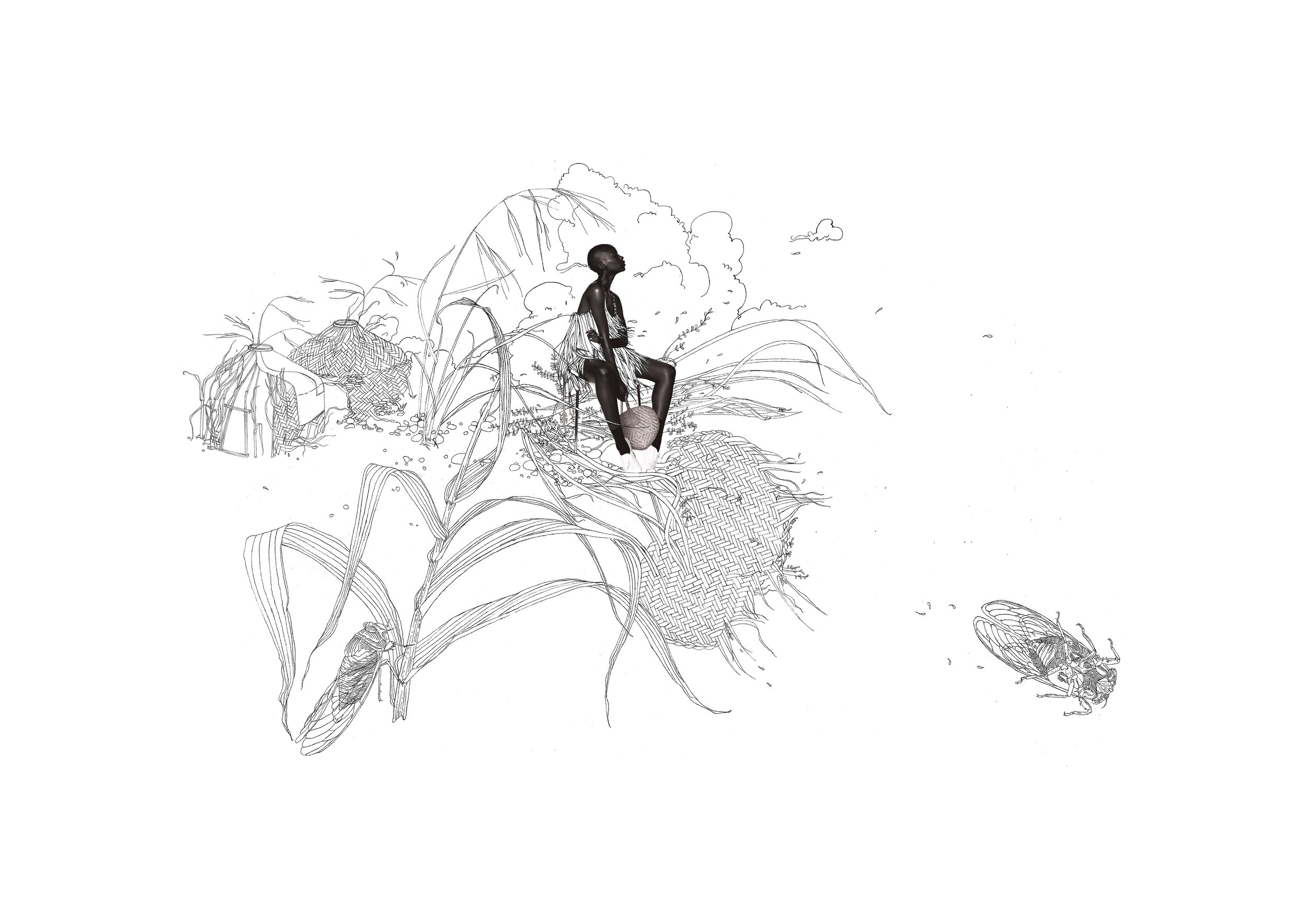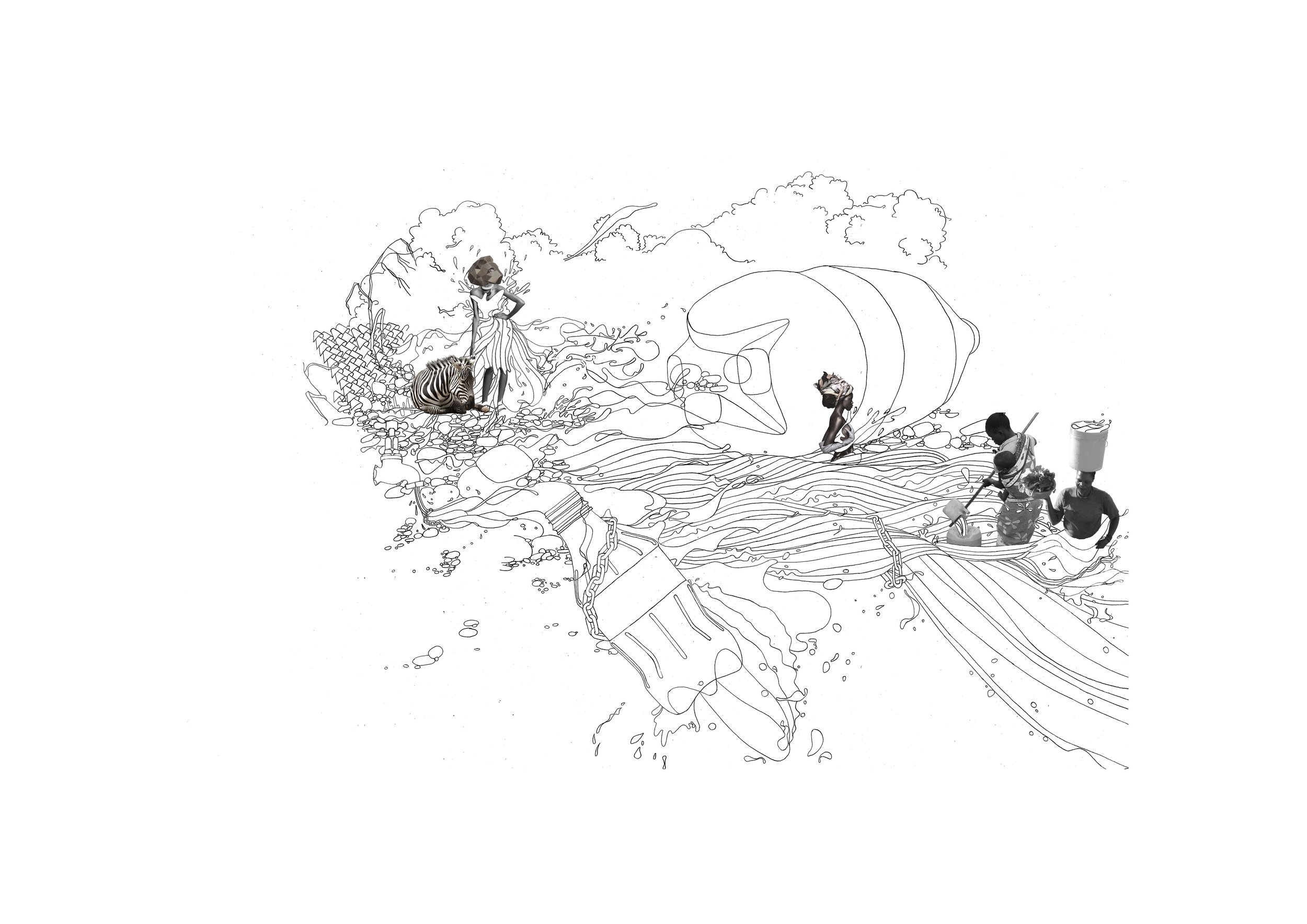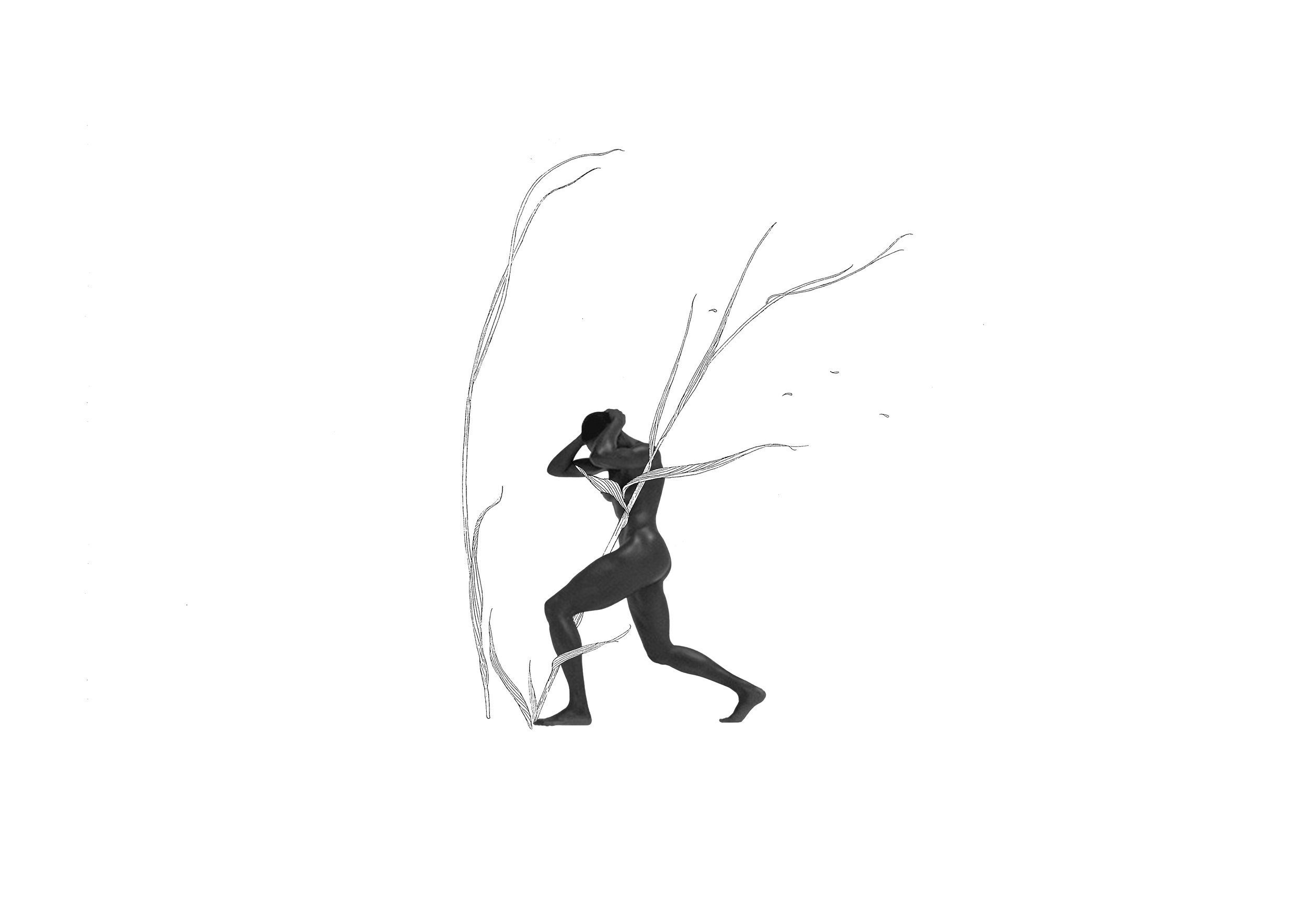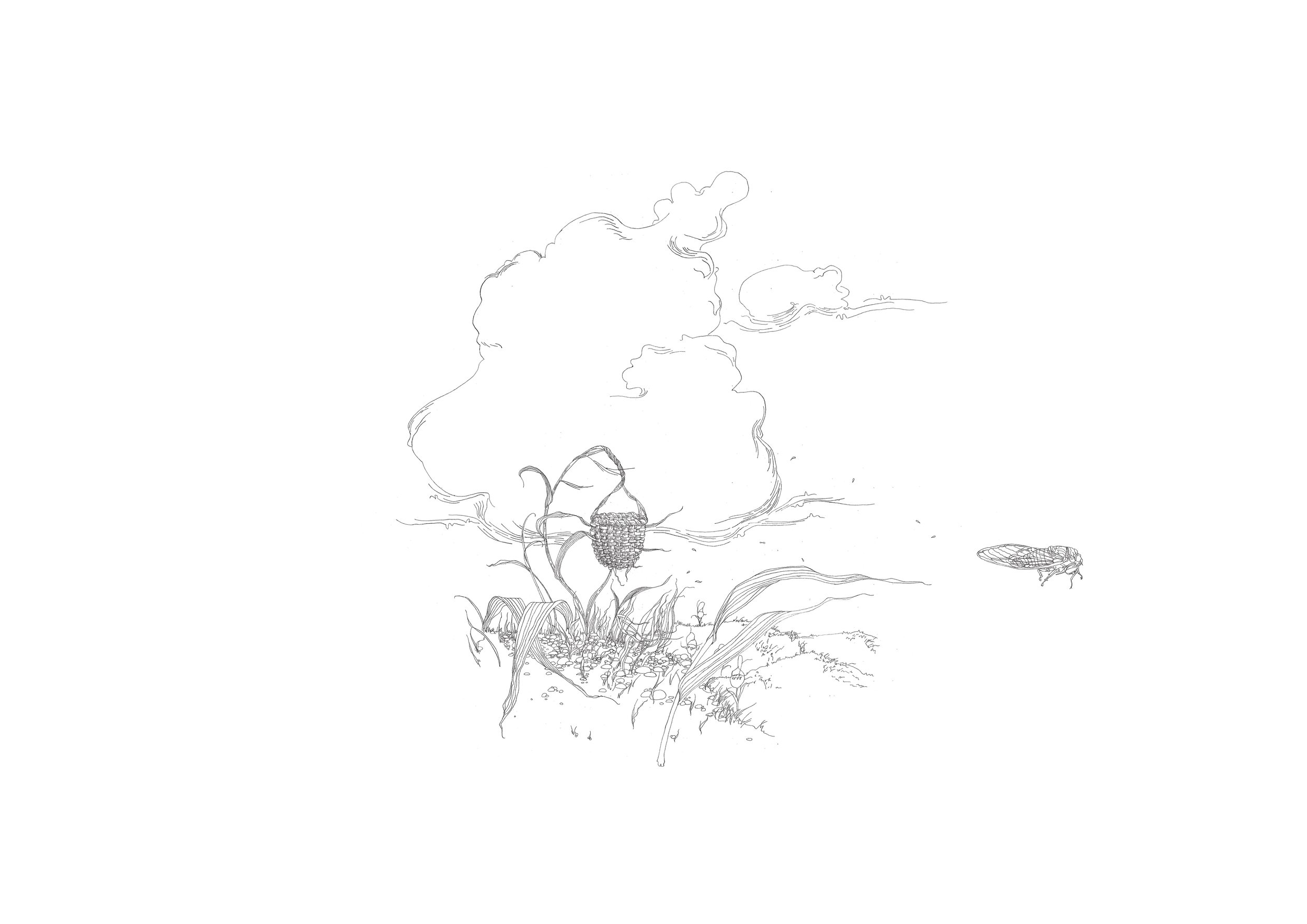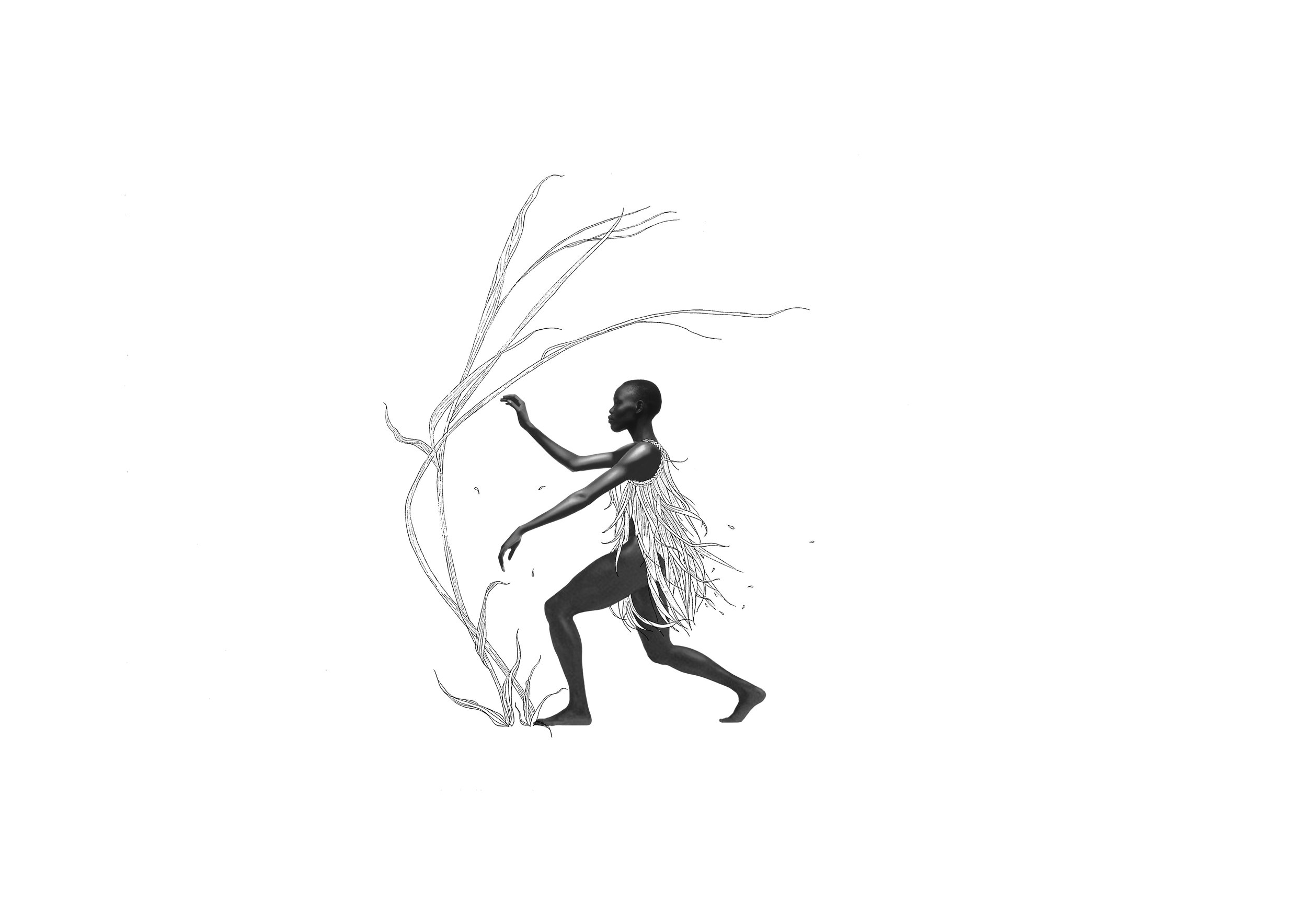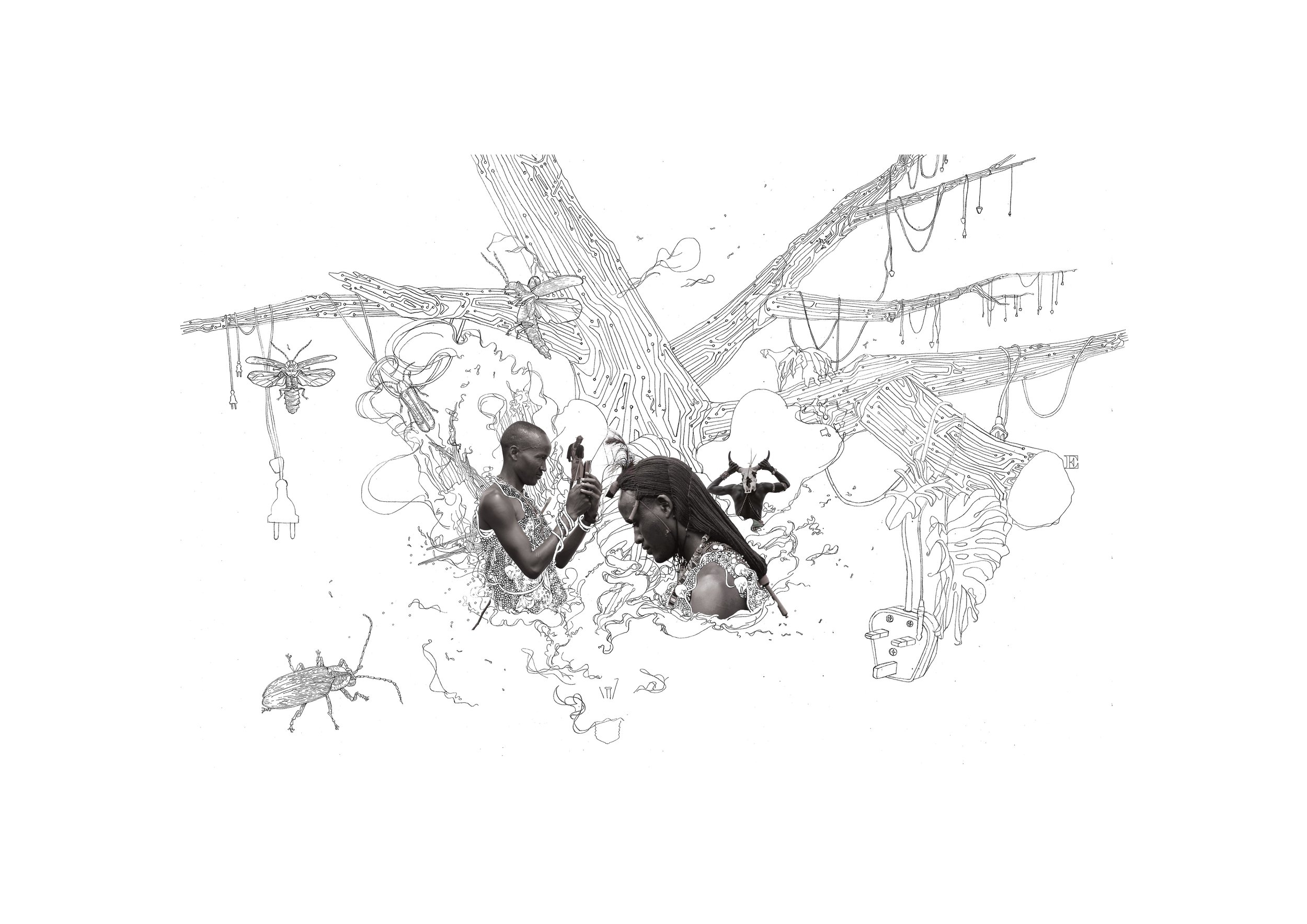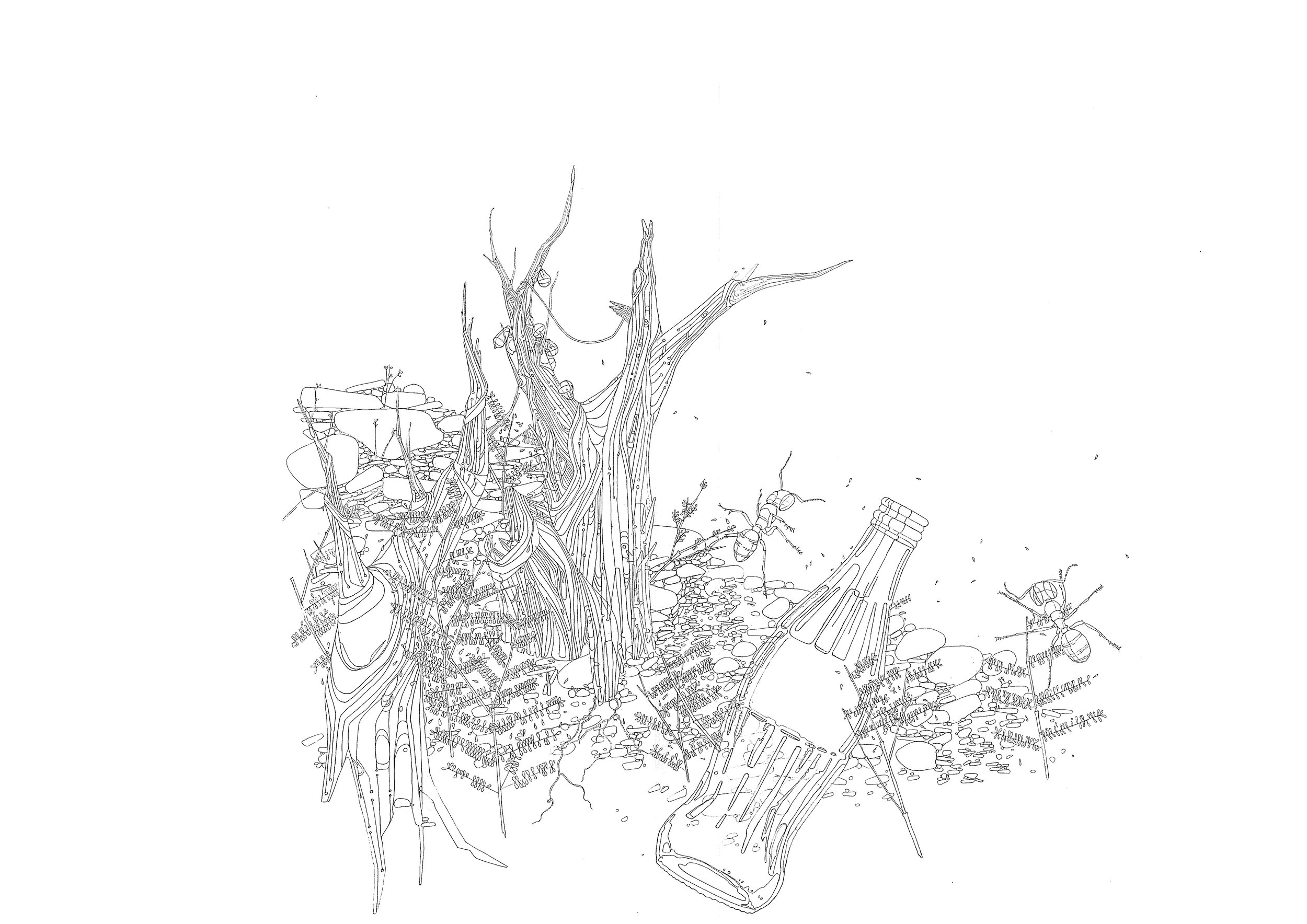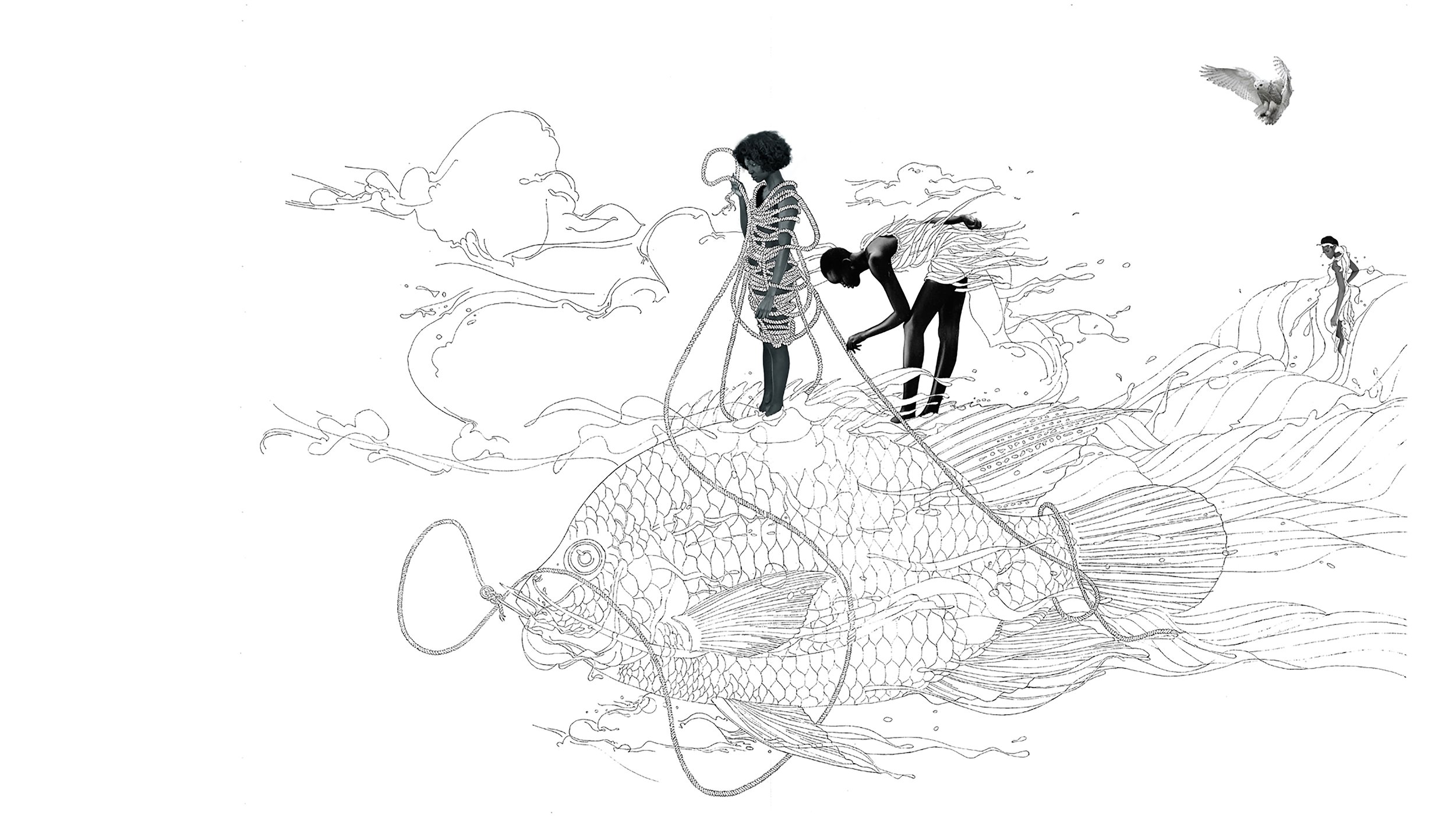 Lerato Shadi, Lotlhakane, South Africa
In Residence 2017

Lerato Shadi is from Mahikeng in the province of North West in South Africa. As a performance installation artist, Lerato uses her body to recreate the oppression and labor felt by the black body and psych, as well as its resistance and resilience throughout these episodes. Her work explores and shares the often hidden contributions, experiences, and stories of women of color. By bringing the hidden into sight, Lerato brings visibility to the systems that enact the violence of historical erasure.
Lerato encourages her audience to challenge ignorance-- and for those who have been marginalized, to "feel their way beyond erasure" by recording their experiences as a way of ownership.
Lerato currently resides and works in Berlin, Germany. She received her BFA in Art at the University of Johannesburg in 2006 and and is currently pursuing her MFA at Kunsthochschule Berlin Weissensee. Shadi's performances, videos and installations have been showcased around the world at Tate Modern, London; Galerie – Wedding, Berlin; National Arts Festival, Grahamstown, South Africa; Jewish Museum, New York City; Moscow International Biennale, Moscow; and 'DAK'ART 2012' Biennale, Dakar among other places. While in NYC and Upstate New York, Lerato will develop her ongoing project called SERITI SE: "this honor, this dignity, this aura, this nobility" in her mother tongue of Setswana. The purpose of this project is to explore the politics of historical erasure as it relates to Black women and their achievements and contributions within various fields.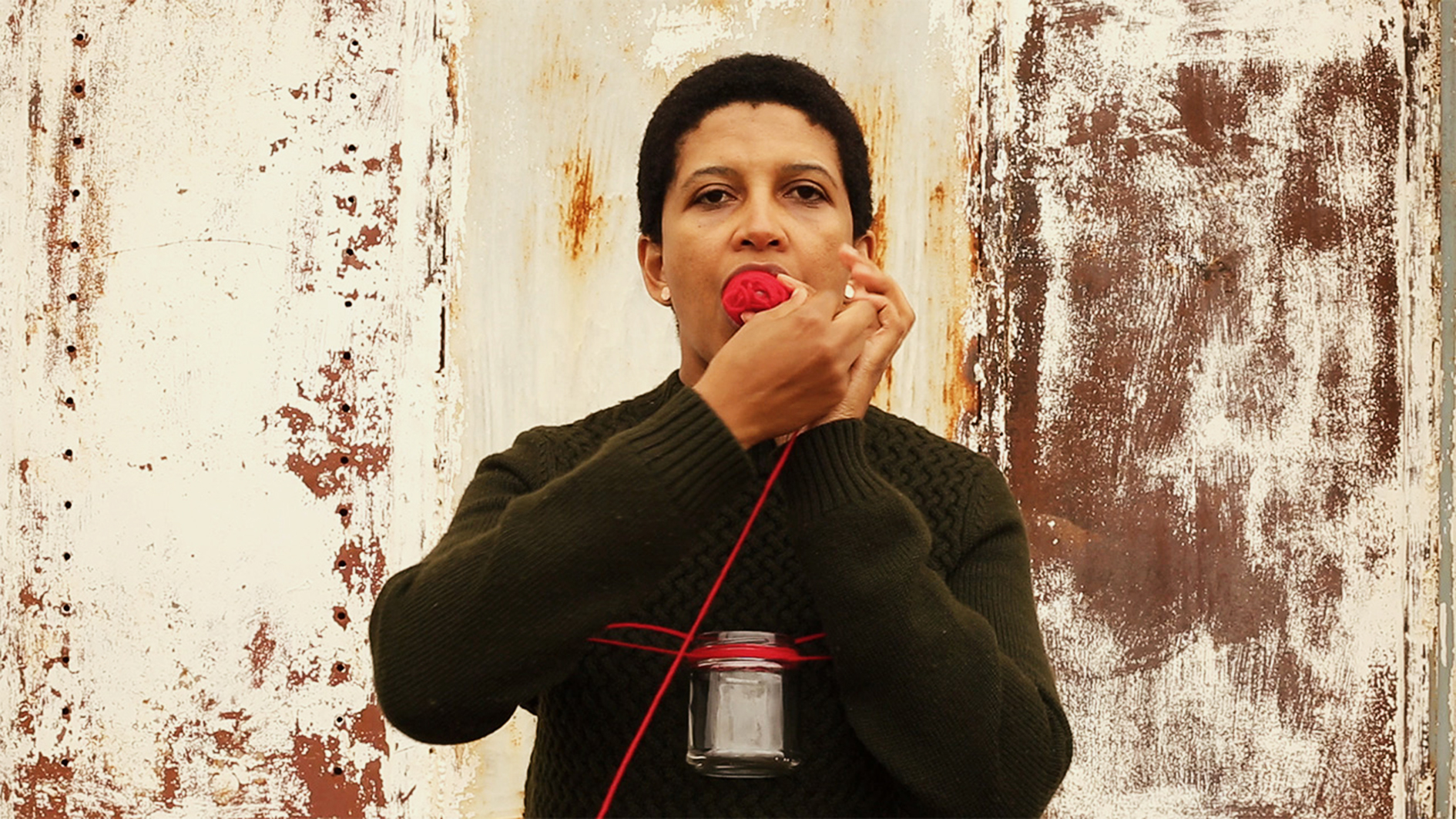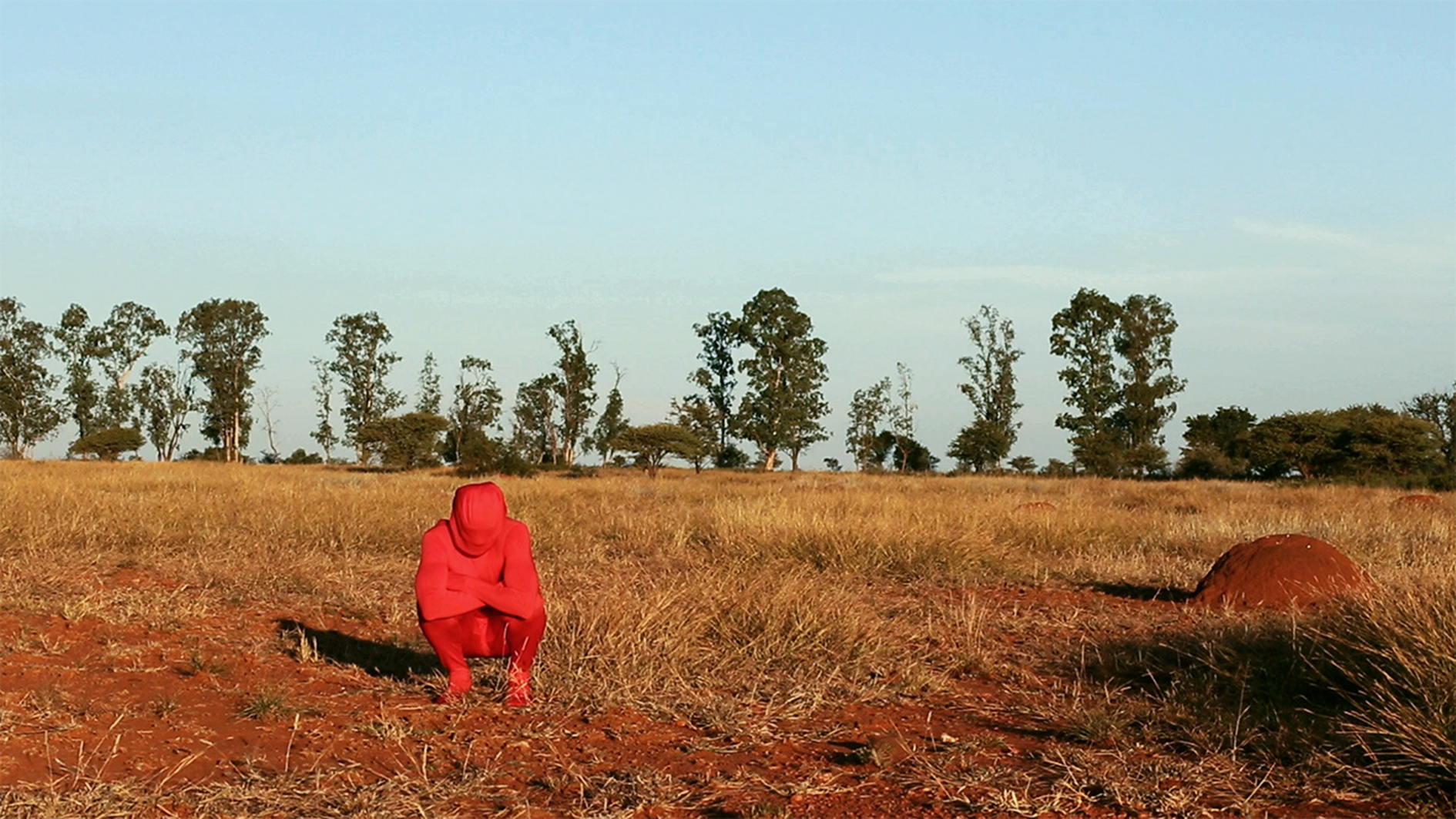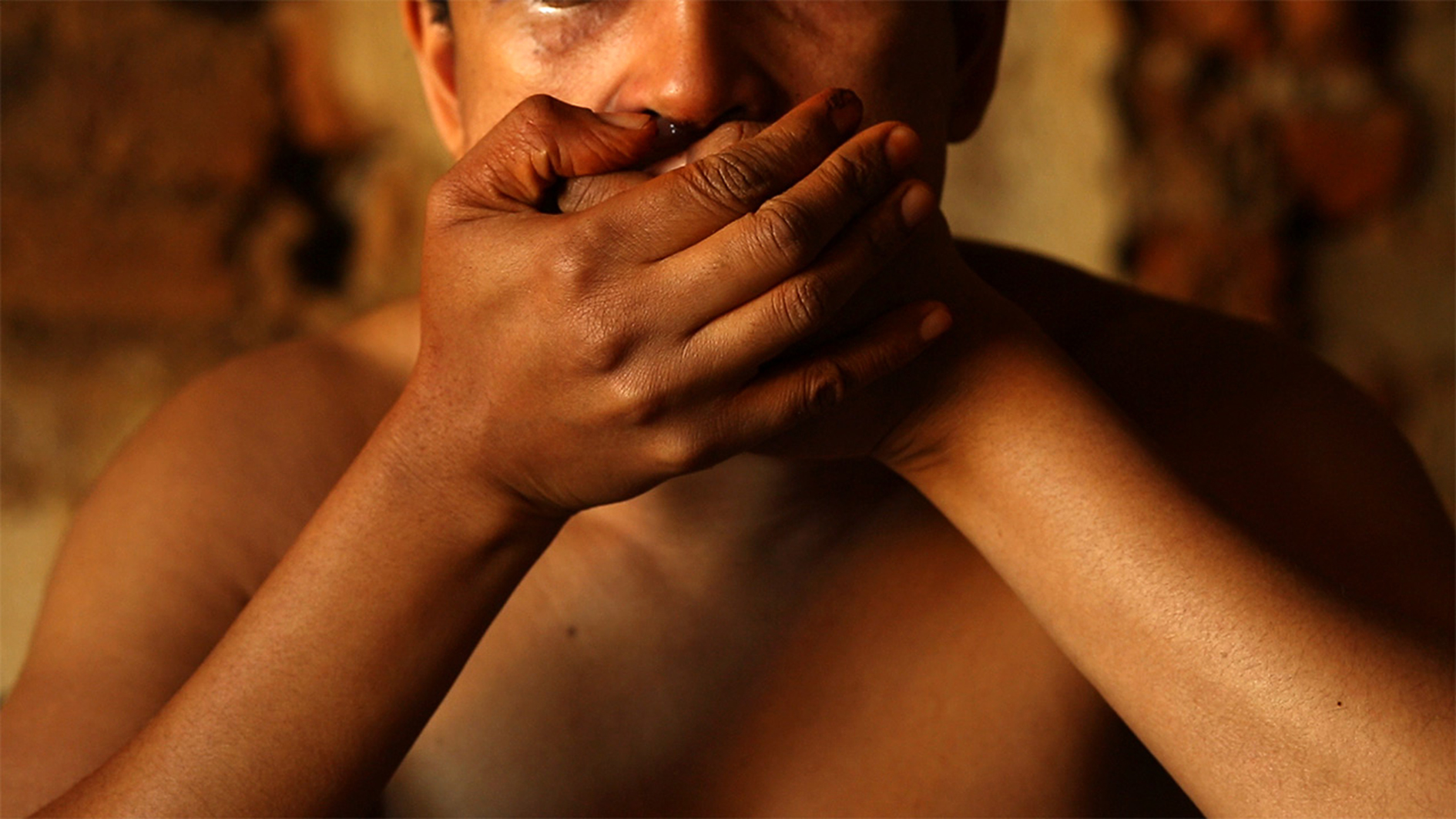 Michael Soi, Nairobi, Kenya
In Residence Fall 2016
Michael Soi is a successful painter and sculptor with a unique vision and highly distinctive style. His three dimensional work, usually created on brightly painted canvas, is both playful and biting. His unforgiving, if humorous, gaze focuses on political impunity, greed and Kenya's growing sex industry. Soi works with subjects that a lot of Kenyans would rather not have discussed openly like commercial sex work, intergenerational relationships, interracial relationships or generally what he calls the economics of love. In partnership with Denniston Hill, Michael will split his time between New York City and Upstate New York where he will explore the role of women in Kenyan society.
Soi's paintings are informed by a strong tradition of cartoonists whose works have satirized Kenyan society since independence - often bravely poking fun at the political establishment. He strives to make work that is meaningful to his own nation (which is bought locally by a new generation of Kenyan art collectors), and yet speaks to the growing number of international followers he has gained. His concern is with clarity of form and legibility of message; in the process he has created his own universal pictorial language.
Soi explains:
'I want to create work that highlights women's issues in Africa, particularly issues that relate to how men view women here and how they treat them. It isn't a very interesting topic for a lot of people who view my work … due to the fact that a lot of people here would rather not talk about this. They would rather bury their heads in the sand and pretend that these things do not happen. This work will highlight the role that has been assigned to women as implements of joy, pleasure and a means to an end to be enjoyed by men. This is a subject that I have had an interest in for a while now and the aim is to influence how men view and relate to women." - Nairobi, Spring 2016